The 6th Annual Scott Baio Charity Golf Tournament Has Been Scheduled for Monday, October 17, 2022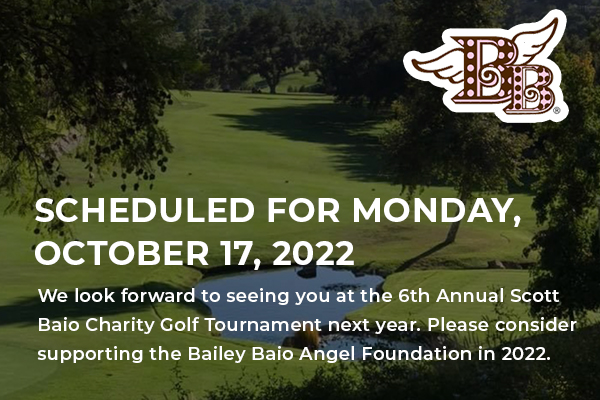 We are excited to announce that the Scott Baio Golf Tournament has been scheduled for Monday, October 17, 2022.
Register and view the sponsorship levels below.
Please consider supporting the Bailey Baio Angel Foundation in 2022. Your donation will enable us to continue our mission to provide formula and other essential supplies to families affected by Glutaric Aciduria Type 1 and other Organic Acidemias. To donate now, please Click Here.
Thank you for your continued support.
Bailey Baio Angel Foundation
is a 501(c)(3) Non-Profit
Non-Profit Tax ID# 26-3316634